To get started with structure based ligand discovery using DOCK Blaster you need the structure of the target for which you want to find ligands. We provide the database of purchasable small molecules ( ZINC ) and the docking program ( DOCK 3.6 ) that fits those molecules into the binding site and calculates a score for each one. DOCK Blaster will dock and score each molecule against your target and provide you with a ranked list which you may review and prioritize for purchase and testing. Although you should always be skeptical, we will also try to tell you whether you should invest in the results or not.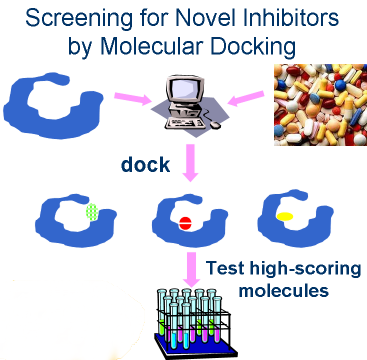 Here are some places to go next:
To frame the question you want to answer, what data are available, and what other approaches you might consider, try the preliminary questions.
To go step by step through some typical applications, try the tutorials.
If you have docked before, you might want to jump ahead and see how to prepare input.
If you have trouble using DOCK Blaster, please be sure to have tried at least one tutorial before asking for help.
Good docking!
A product of
BCIRC
, the Bioinfomatics and Chemical Informatics Research Center @ UCSF. Last updated Aug 13, 2013. Please direct correspondence as follows: questions and discussion to blaster-fans at docking.org; bug reports to support at docking.org; any other correspondence to comments at docking.org. We thank NIGMS for fiancial support
GM71896 and GM59957
Terms of use
.
Privacy policy
.